Finding hotels in Darjeeling isn't a cakewalk as every hotel claims to offer you the best hospitality services on their website and phone, but the reality is way different when you check in with just any hotel and then complain about everything pathetic.
If you are planning to get over your mid-week blues in the serenity of the beautiful Darjeeling, Then you must first pick a quality hotel to provide a safe and comfortable stay free of disappointments. This is why we always insist you consider some very basic but important features before checking in with any standard hotels in Darjeeling.
Here are the top 15 best features to consider before booking your hotel in this mesmerizing hill town.
Location:
This is an important consideration if you want to live close to nature and away from the maddening crowd. You must pick a hotel that not only provides visual pleasures of the surrounding calm, but also convenient access to major attractions and emergency services.
Rooms:
The best hotels in Darjeeling offer the best rooms and suites that are thoughtfully designed with impressive décor. You can book your choice of rooms and suites that are priced from low to high, with every room offering you breathtakingly scenic views from the room window.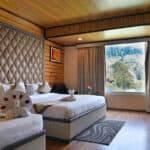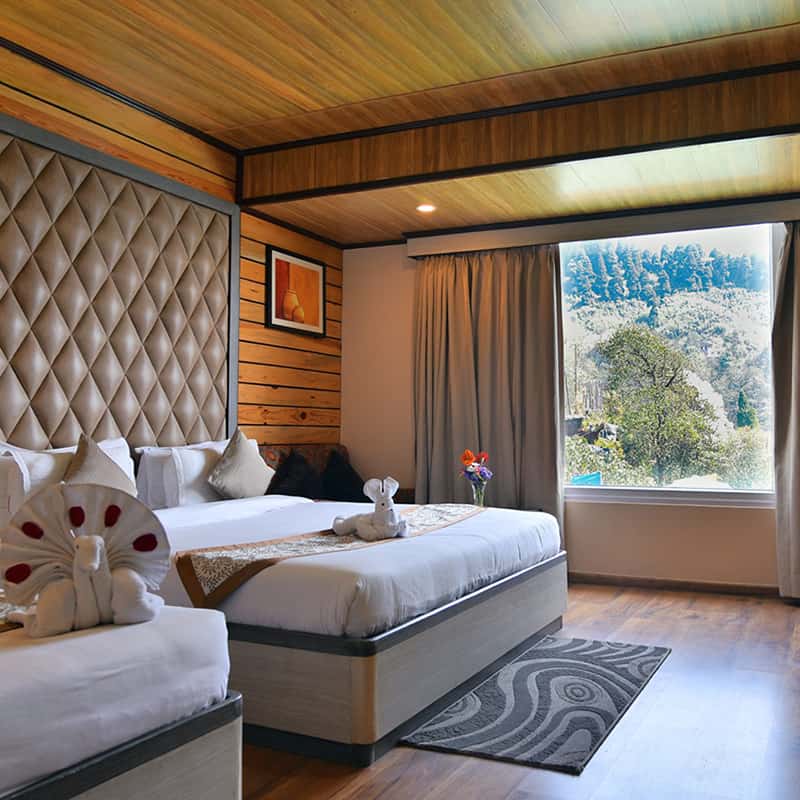 Friendly staff and Prompt services:
This is one of the most highly valued features of the best Darjeeling hotels to respond and meets your needs with immediate action. When you book a regular hotel, you will have a difficult stay due to bad service and delayed response and action from the personnel to alleviate your pain points.
Multi-cuisine food joint
On checking in with top hotels in Darjeeling you don't have to worry about your sudden food cravings. From mouth watering local delicacies to regional and exotic cuisines, you get all served right on your table by simply placing an order. Good food keeps your wanderlust going.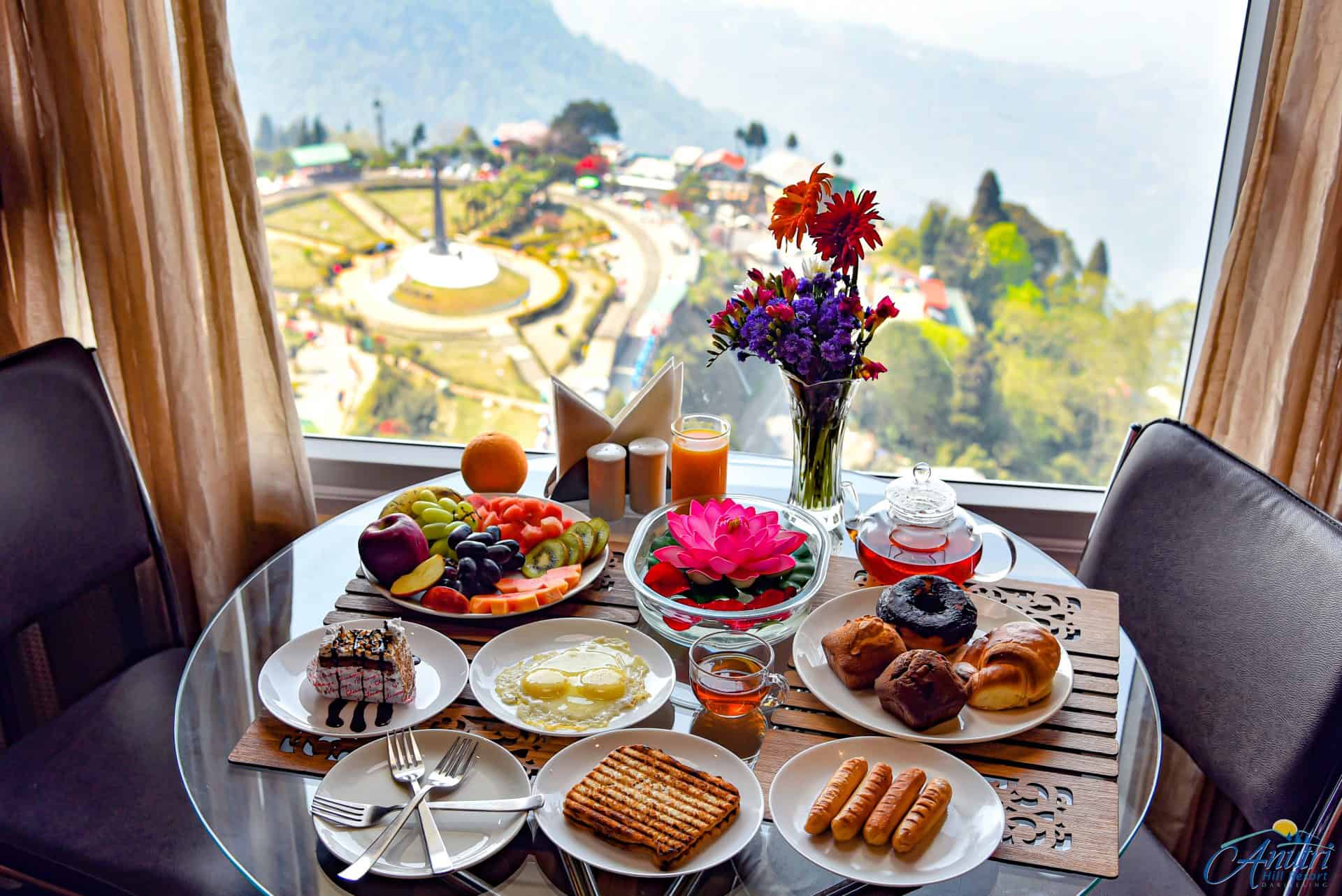 Wi-fi
Staying connected is important even if you are at a hill-top hotel in Darjeeling. And so most premium hotels here strive to offer you stable wi-fi connectivity to keep you connected to this fast-paced digital world and uninterrupted entertainment anytime from the comfort of your room.
Spacious Banquet:
The best resorts in Darjeeling have spacious banquet halls that you can book at the best price to organize big events, ceremonies, and gala parties. The banquet in some top hotels is big enough to consider for massive celebrations like weddings, family gatherings, and even corporate parties.
Pickup and Drop off
This is one of the most demanding hospitality services that even many big names in the business fail to provide. But you can get this service with Anutri Hill Resort, a boutique resort and also the best in the business, which offers pick-up and drop-off services to make your vacation more convenient and time-saving.
Car rental facilities
Want to take a tour around the city's main attractions all by yourself? Only a few of the best luxury hotels in Darjeeling can make this dream come true by providing you with car rental services so that you can drive along with your family and friends to enjoy the best vacation of your life.
Intercom
Whether it's about communicating your needs to the concerned staff or placing an order to get it right at your doorstep, do it all via the intercom right beside your bed. But only booking with the best hotel in this mesmerizing hill station can offer you such royal treatment.
Reviews:
Only a few hotels in Darjeeling offering the best of services and facilities to their customers have managed to garner positive reviews on popular travel websites and google reviews. Though not the best feature, still these reviews can be a great aid in finding the best hotel.
Car parking
Any premium hotel in Darjeeling will have a spacious car parking area to allow you to station your car safely. If you are planning to drive to this serene hill station, make sure to check in with a hotel offering facilities parking to keep your car safe in the unknown city.
Loyalty partnering
If you often check in with the same deluxe hotel on your trip to Darjeeling, then you might earn rewards or points as a loyal customer to avail free stay in that hotel in the future. This is also one of the best features of luxury hotels to create a lasting bond with their loyal customer.
High-end amenities
Any luxury hotels in Darjeeling will have world-class amenities like a swimming pool, badminton court, and other recreational stuff to make your stay more relaxing and entertaining. So do check out these features while booking the best hotels there.
Emergency services:
Not only just rejuvenation and relaxation but providing immediate services during emergencies is also one of the top features of heritage hotels in Darjeeling.
Nice ambiance
Want to spend the best of your time in Darjeeling? Check in with your family at Anutri Hill Resort, which offers you the most relaxing and safer ambiance in the city away from the concrete jungle.
Hopefully, these hacks will help you find an uber-cool super luxurious hotel in Darjeeling.