Anutri Hill Resort
Turn Your Windows Into Viewpoints
Experience Luxury at Anutri Hill Resort Darjeeling
Our Resort is an intimate hideaway conceived for the discerning travelers. It faces directly the unique and spectacular panorama of the Darjeeling Valley with Spectacular Views of the Kanchenjunga Range.
Nestled on the fringes of Darjeeling, Anutri Hill Resort provides a tranquil escape from the bustling crowds, inviting you to revel in the serenity of nature's beauty.
Indulge in opulent comfort, enjoy panoramic views, and savor diverse, exquisite cuisine at Anutri Hill Resort.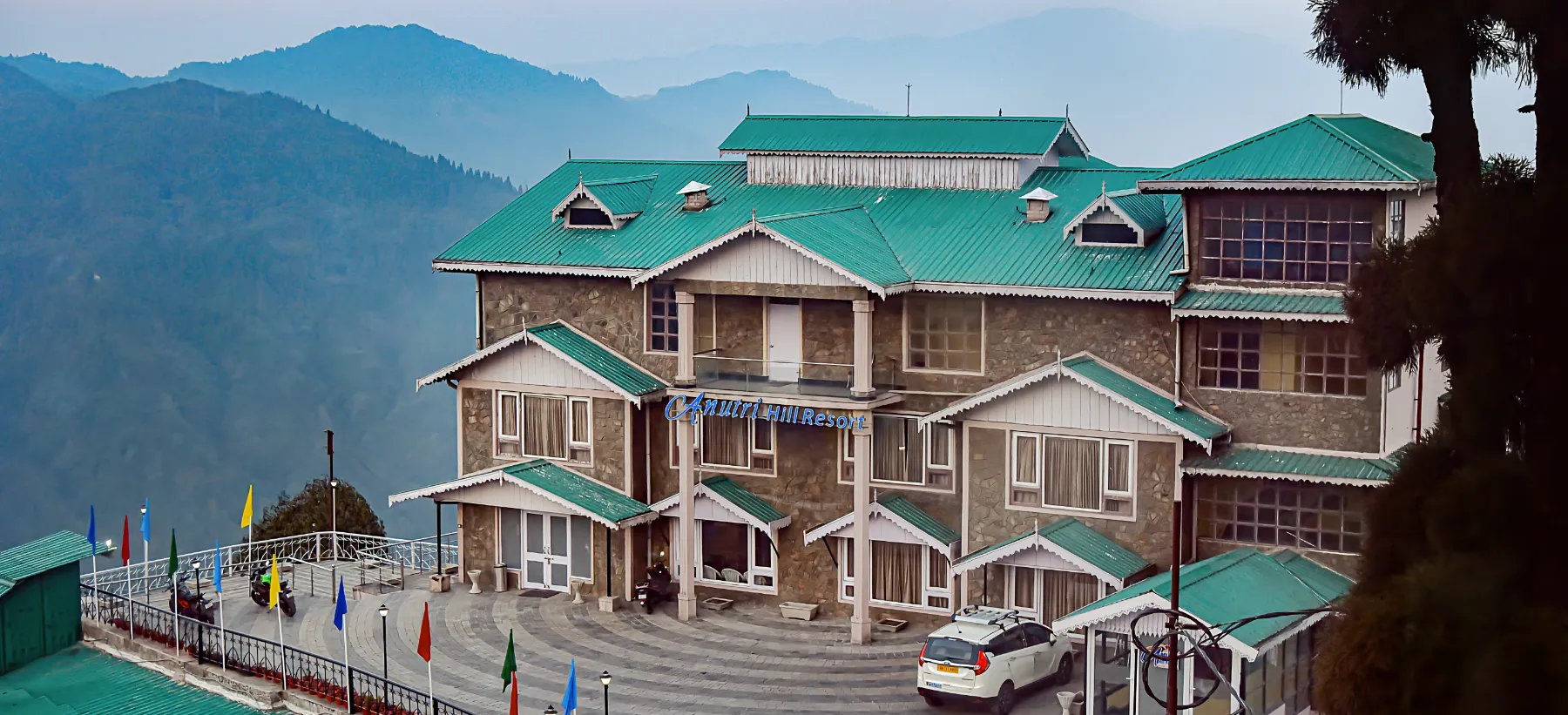 Our Rooms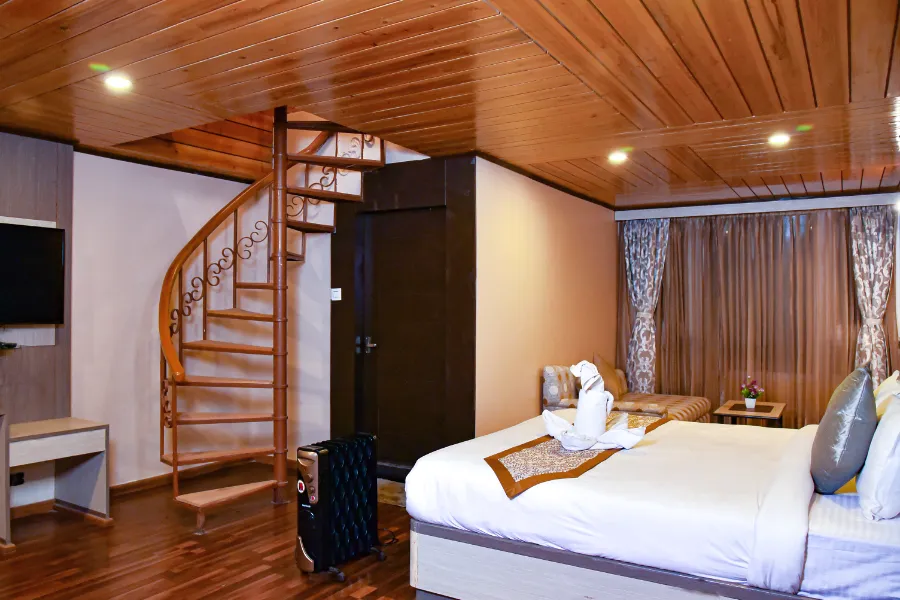 Attic Honeymoon Suites
Indulge in the luxury of our suite room, which boasts a unique feature—an attached attic with a private balcony that offers breathtaking views of the majestic Kanchenjunga mountain range.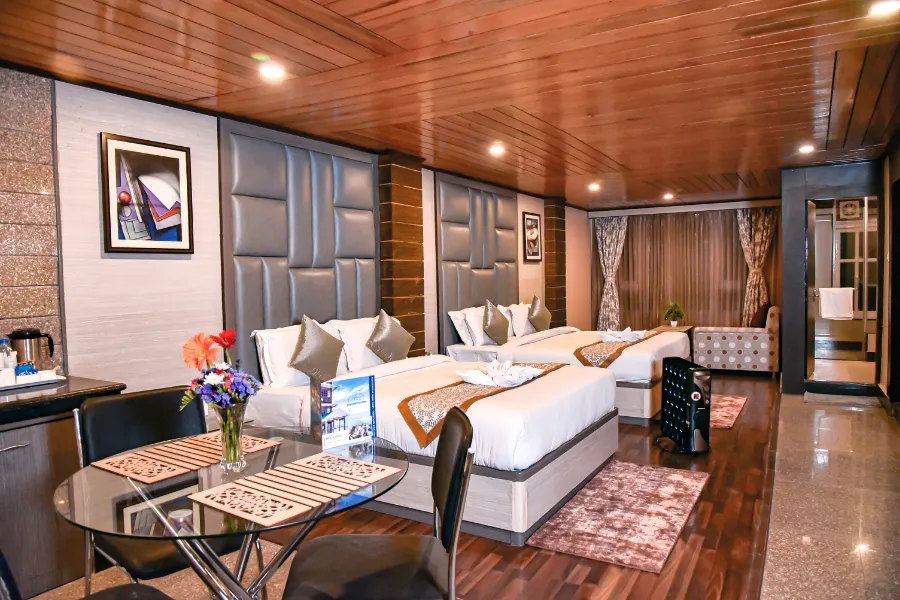 Orchid Family Suites
The "Orchid Family Suite Mountain & Batasia View" offers a king-size bed, queen-size bed, dining area, and a powder room with stunning Kanchenjunga Range and Batasia Loop views for up to four guests.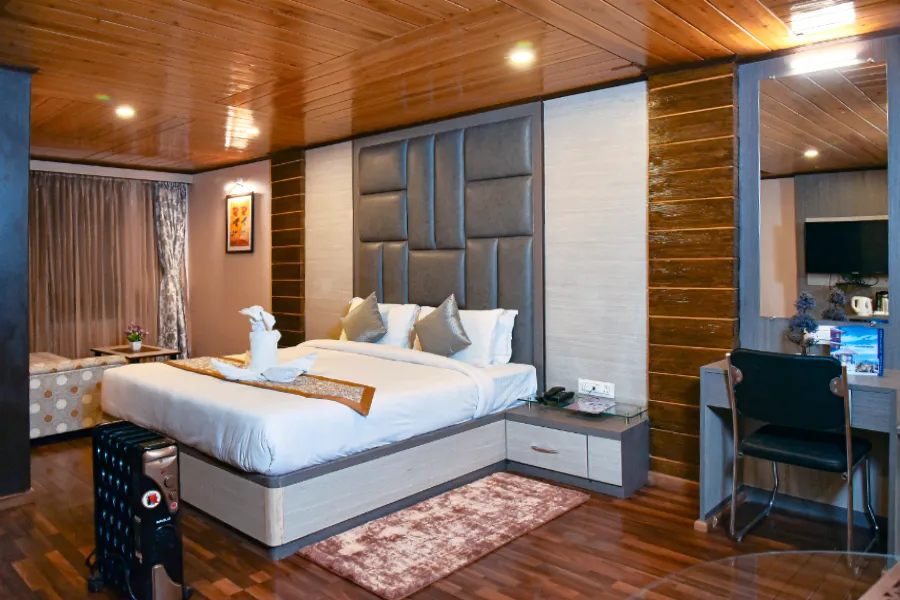 Orchid Suites
Indulge in the luxury of our suite room, which boasts breathtaking views of the majestic Kanchenjunga mountain range.
Make your vacation memorable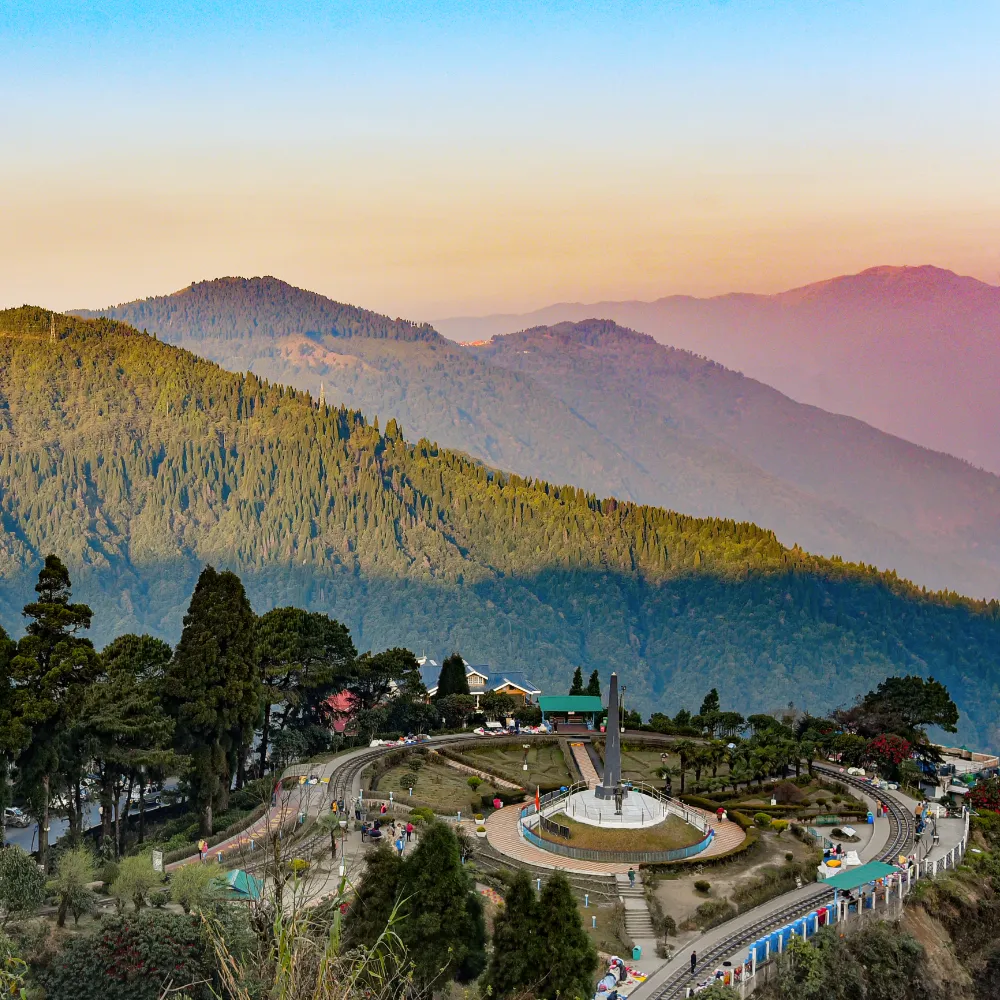 Spectacular Views
Anutri Hill Resort stands as a unique gem, providing the exclusive privilege of witnessing the entire Kanchenjunga Mountain Range, the captivating Batasia Loop, and the picturesque Darjeeling Valley from one remarkable vantage point. As the sole retreat in the region offering this breathtaking panoramic trifecta, we invite you to experience nature's grandeur like never before.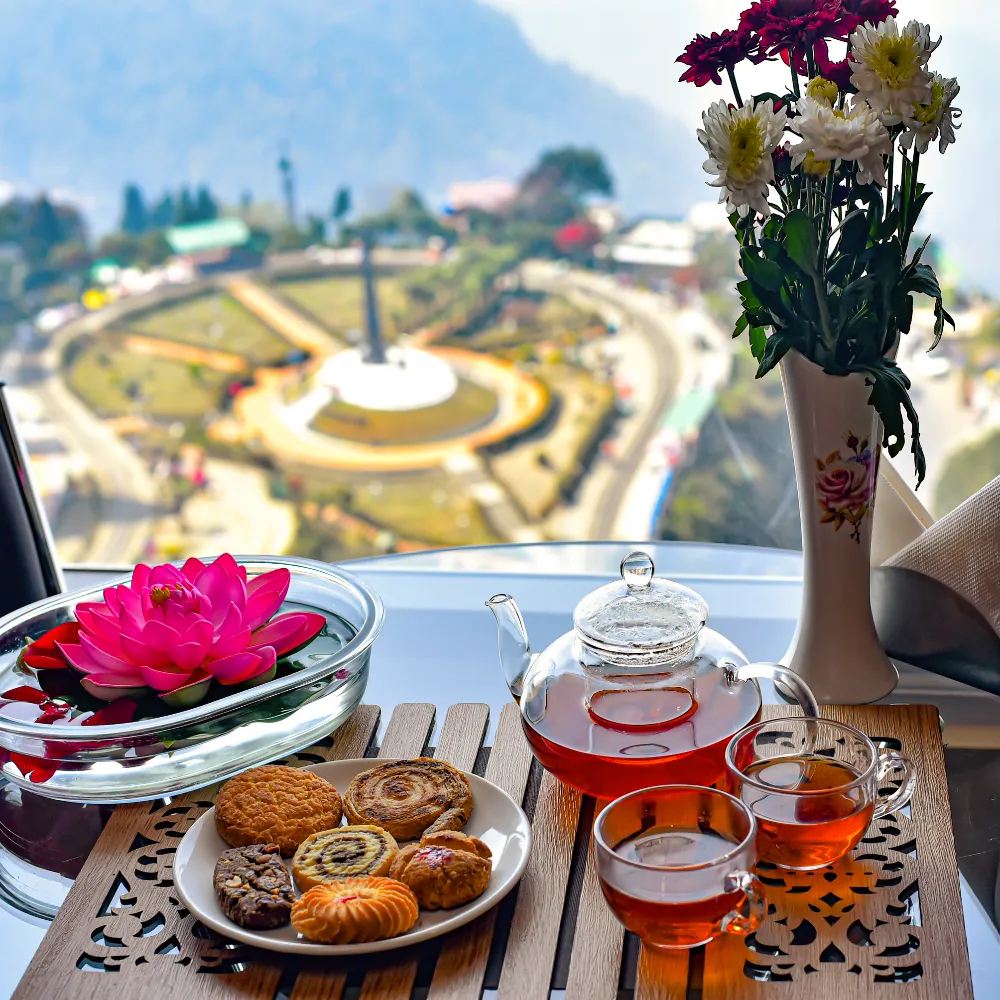 Fine Dining
Savor a culinary journey like no other at Anutri Hill Resort, where we proudly offer a diverse menu featuring exquisite Indian cuisine and delectable dishes from around the world. Whether dining in our inviting eatery or indulging in the comfort of your room, expect nothing but the finest in taste and presentation. Our commitment to excellence in quality has earned us high praise from our delighted guests.
We want to make sure that every single moment during your stay will be enjoyable and memorable. Explore all the opportunities we offer you to discover and enjoy our beautiful place.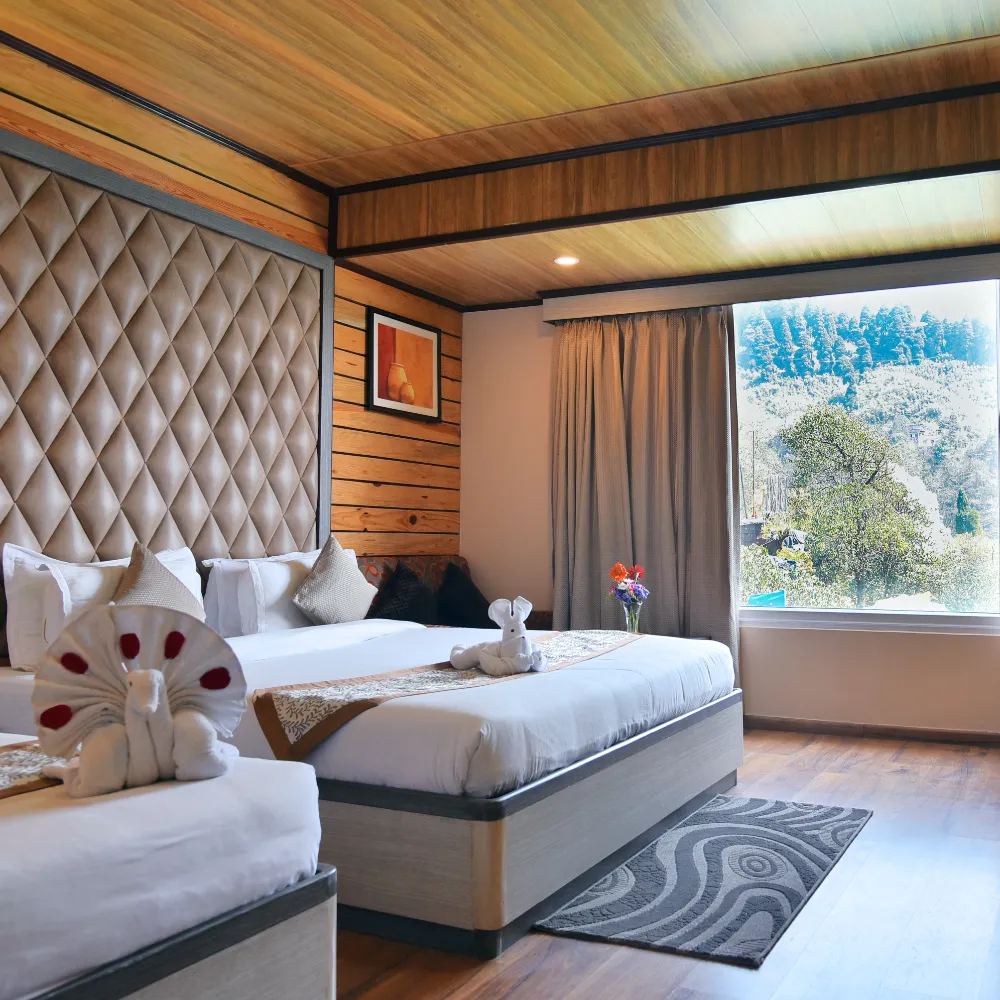 Luxurious Rooms
Indulge in opulent comfort at our exquisite hotel, where luxurious suites and rooms await you. Each elegantly appointed space features modern amenities including a flat-screen television and a cozy heater. Immerse yourself in the breathtaking beauty of Kanchenjunga and the Darjeeling Valley, as large windows frame spectacular panoramic views, while our attentive staff ensures your every need is met.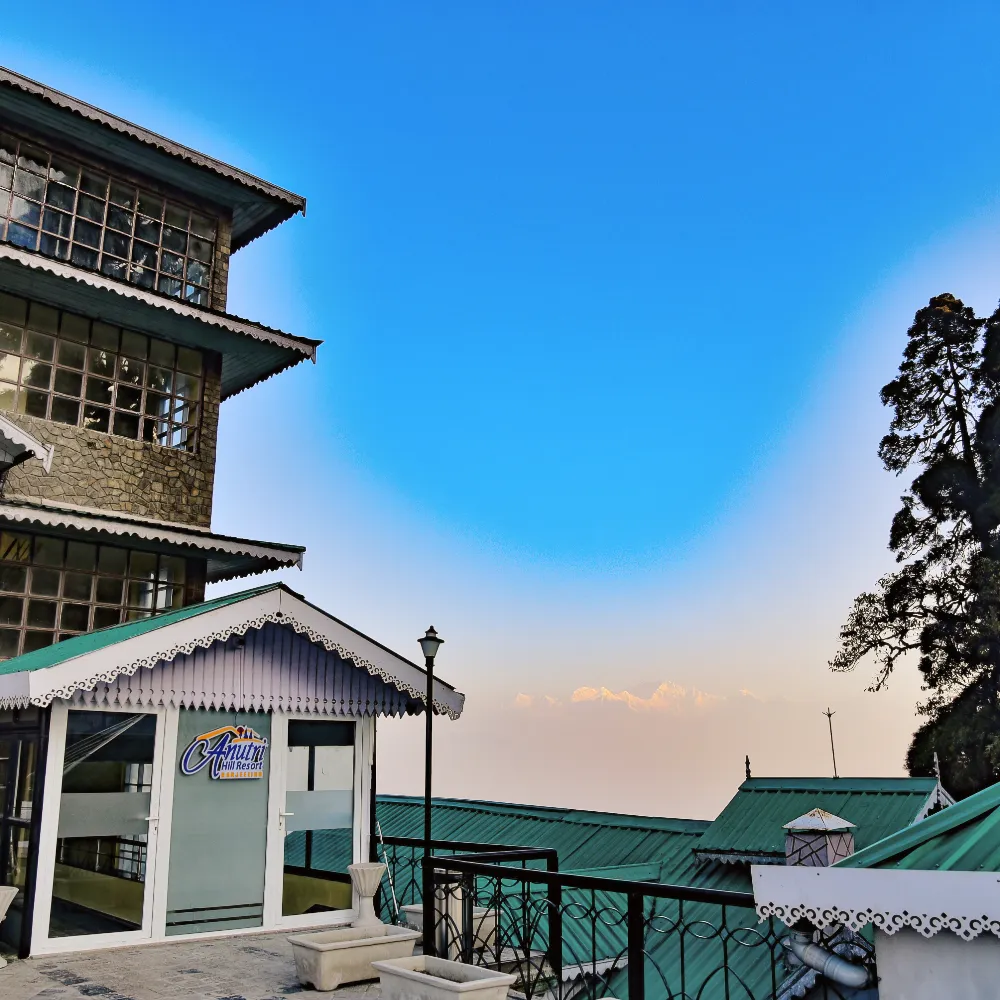 Blogs
Explore our Anutri Hill Resort blog section for insightful tips on things to do around enchanting Darjeeling and stay updated with our latest exclusive offers.