The most Luxurious Resort of Darjeeling
Pamper yourself with the Royal Treatment
Turn your Windows into viewpoint
Rare twin-view of Kanchenjunga & Batasia Loop
The most Luxurious Resort of Darjeeling
Rare twin-view of Kanchenjunga & Batasia Loop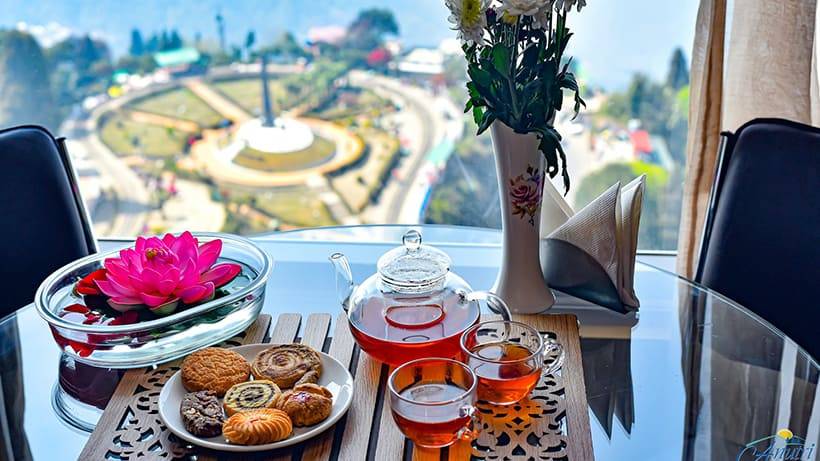 Experience the best Hospitality
Anutri Hill Resort is located at Upper Batasia, 25 minutes away from the maddening crowd of Darjeeling city. Its location allows it to be an ideal spot for a serene hillside vacation. We combine the two most important factors of a hillside hotel – a peaceful location and amazing views.
Our rooms provide a Panoramic view of both the beautiful Kanchenjunga range on the right and the Batasia Loop to the left. This is unique to our property and allows the traveler to wake up to a 180-degree view of the breathtaking valley.
Our rooms have been created with a premium edge and come in various styles and price ranges so it's easy for the traveler to find their ideal fit with us.
We know how important it is for your room to be ready for you at the end of a busy day of adventure and shopping in Darjeeling. That is why we have designed all the suites and rooms at Anutri Hill Resort in Darjeeling to highest of standards.
All of our suites & rooms are furnished with modern and robust furniture to make us the best hotel in Darjeeling. Starting from Free WIFI to LED TV with digital cable connection, we have thought of everything possible to make your stay as memorable as possible.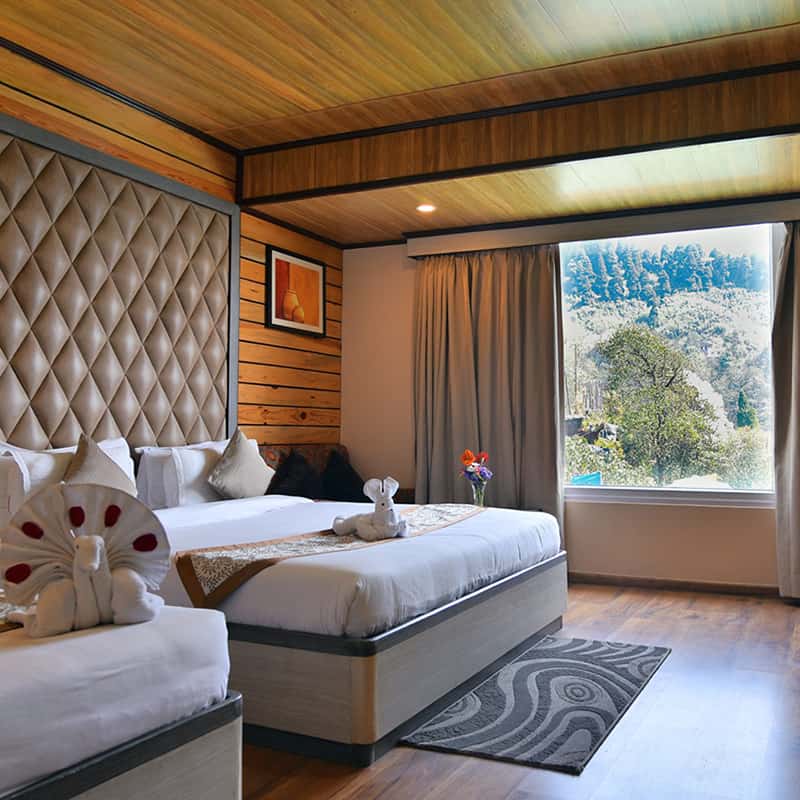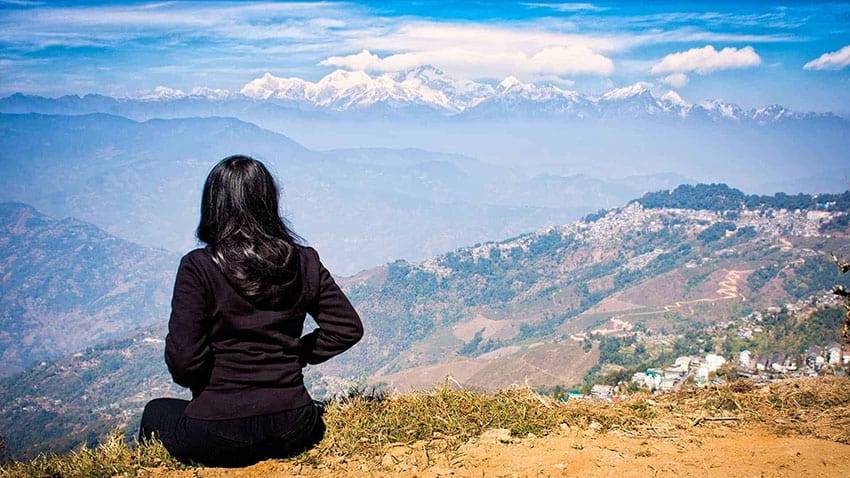 Mesmerizing Views of Kanchenjunga in Darjeeling
Get unrestricted view of the entire Kanchenjunga range from the comfort of your bed. Come and see for yourself the beautiful views.
No matter what you crave, we can cook it up for you. Come & enjoy a world class dining at our multi cuisine restaurant.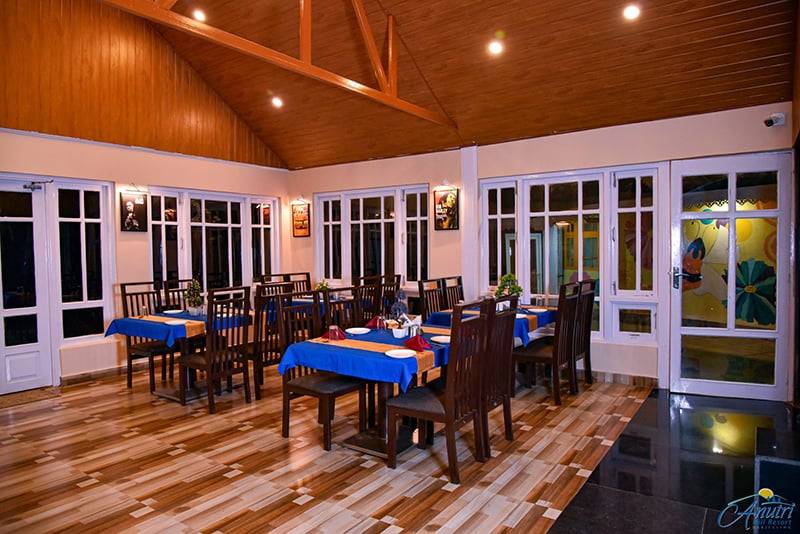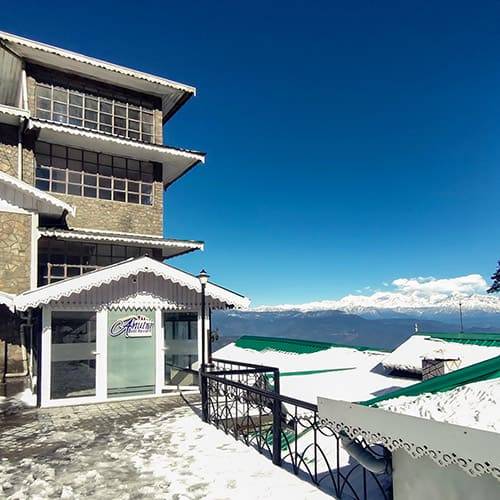 Renowned Customer Service